Zig Zag High Shelf
by
Studio deFORM
There is a pleasing visual rhythm to the Zig Zag Shelf: its grid-like frame effortlessly creates an elegant semblance of order, making whatever you choose to place on it feel instantly arranged and considered. Designers Studio deForm invented a system of construction that enables you, the end user, to assemble the Zig Zag Shelf without tools. An innovative hidden folding hinge allows the flat-packed shelves to simply stretch into shape like an accordion
—
ready for use in record time.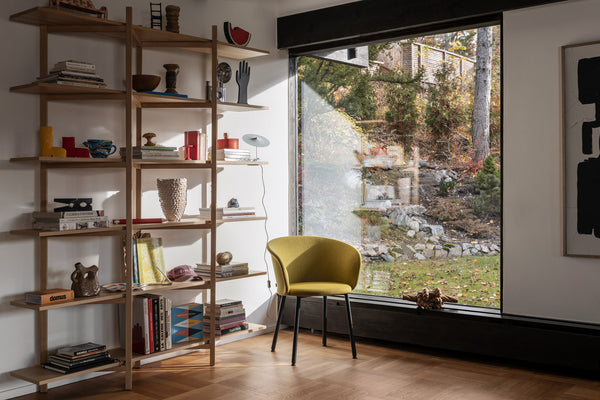 There is a pleasing visual rhythm to the Zig Zag Shelf: its grid-like frame effortlessly creates an elegant semblance of order, making whatever you choose to place on it feel instantly arranged and considered. Designers Studio deForm invented a system of construction that enables you, the end user, to assemble the Zig Zag Shelf without tools. An innovative hidden folding hinge allows the flat-packed shelves to simply stretch into shape like an accordion
—
ready for use in record time.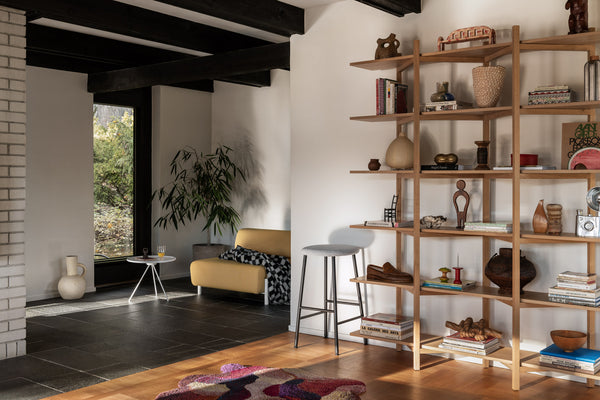 ---
Designed by Studio deFORM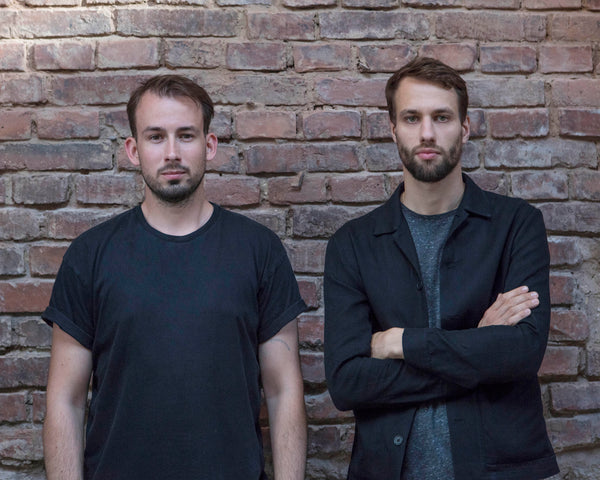 Founded by Jakub Pollág and Václav Mlynář in 2011, Studio deFORM works in fields of product and furniture design, as well as interior and exhibition architecture. The duo seeks to balance their work between commercial and independent creative projects, with their latest piece, the Zig Zag Shelf, epitomizing the synergy between the two.